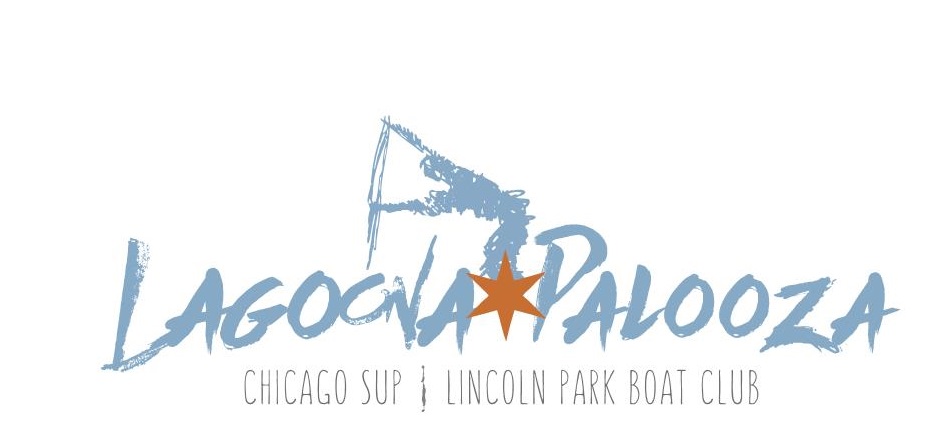 2019 Lagoonapalooza
Lagoonapalooza is a full day of Stand-Up Paddleboard (SUP) racing and fun that takes place on the spectator friendly Lincoln Park Lagoon, against the backdrop of the spectacular Chicago Skyline. SUP is one of the fastest growing sports in the world, attracting recreational and competitive participants in equal measure. Competitions include a 6-Mile, 3-Mile, and 1-Mile Fun race. The day ends with a SUP Yoga Class presentation, another great way to experience paddle boarding!
Schedule includes a 6 Mile, 3 Mile and a 1 Mile Fun race, a SUP Yoga Class and a Paddlefit Class and a raffle presented by Lincoln Park Boat Club, Whaleback Paddleboards and ChicagoSUP.
Bring the whole family and let everyone experience what SUP in the Windy City is all about.
Board Rentals
Boards will be provided for the Yoga and Paddlefit classes only.
6 Mile, 3 Mile and 1 Mile Fun racers will have to provide their own board, paddle, leash and pfd.
Info on board rental to follow.
Safety
In order to promote paddling safety, a pfd and leash are mandatory.
Participants will have to follow all instructions of the race organizers. Recreational paddling on the race course during races will not be permitted.
Discount & T-shirts
Pre-registered racers save $10 over race day registration.
In order to keep the entry fees low, we have decided to offer T-shirts for sale instead of including them in the race fee. T-shirts can be purchased during registration or on site.
Awards
Top 3 from each category male and female will receive race medals.
Trophies and Prizes will be given to 1st place all categories for 3 and 6 Mile races.
Schedule to be announced.
For more information, contact: paddling@lpboatclub.org